Specialists in the sale, installation and maintenance of quality wood burners, inserts and pellet burners
Welcome to Gascogne Habitat
Based in Condom, Marina, Nicolas and their friendly team of professional and knowledgeable staff are here to help you. Sensitive to the environment, we are committed to promoting the method of heating with wood, a green and renewable energy. With more than 40 years experience, we offer a comprehensive service, including the sale and installation of wood burners, inserts, pellet burners and related accessories and spare parts. We also offer a complete after sales service, giving you peace of mind, with our team of knowledgeable colleagues offering chimney sweeping, maintenance and repairs. Our shop and showroom is based in Condom at the following address, where you can see a wide variety of our products related to our range of suppliers: Jotul, Fondis, Ild, Charnwood and Wodtke. 46 Bis Boulevard Clemenceau, 32100, Condom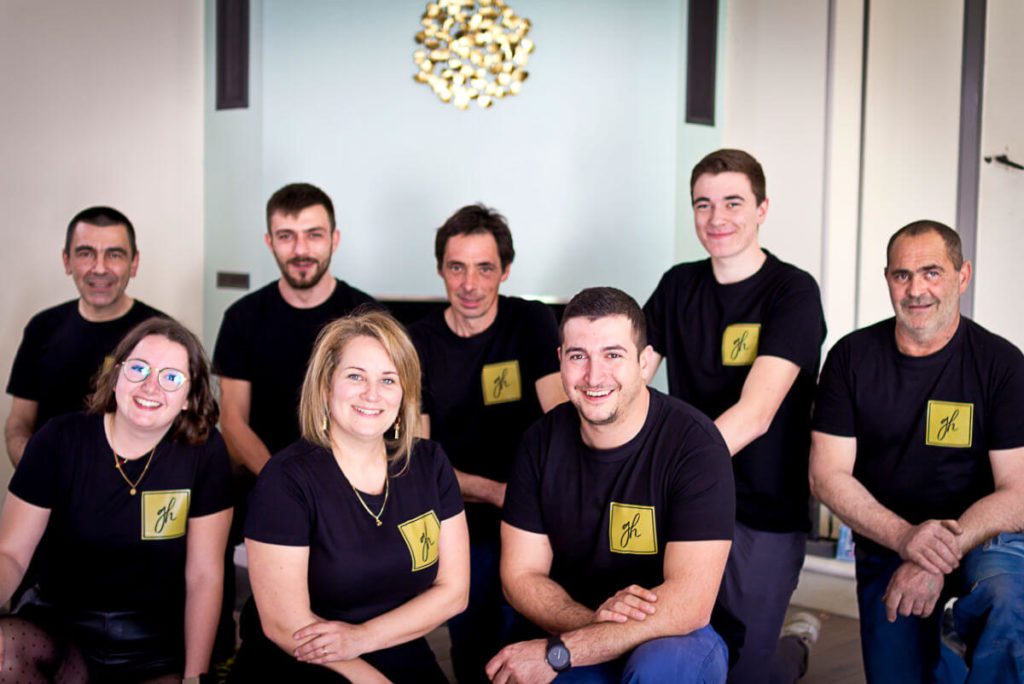 Sale and installation of stoves, inserts and chimneys, both wood and pellet
Chimney sweeping of wood burning stoves and maintenance of pellet burners. After sales service and glass cut to measure.
Spare parts, accessories, cleaning materials and fire lighting products.
Sale and delivery of French wood and granules.
We are covered by a 10 year insurance guarantee with AXA Assurance, contract number 10757422704. We are RGE Quali-Bois and Quali Bois Vecteur-Air certified.
We are also registered with the following schemes which allow you to apply for tax credits and grants:
Please note that all grants and tax credits are subject to strict terms and conditions and require the client to complete the application process.